Cherry Blossoms Along Meguro River
BRING IN SPRINGTIME CHEER WITH MEGURO RIVER CHERRY BLOSSOMS
It is a Japanese tradition to begin anew in the spring. Our school terms, governmental periods, and the fiscal year all end in March and begin in April. This is not by accident; back when Japan's society was based solely on Shinto customs and Buddhist beliefs, the new year started in the springtime with the first blossom of the flowers and melodious chirping of birds and other animals shaking off the cold doldrums of winter. Central to that idea is the Japanese Cherry Blossom, otherwise known as "sakura".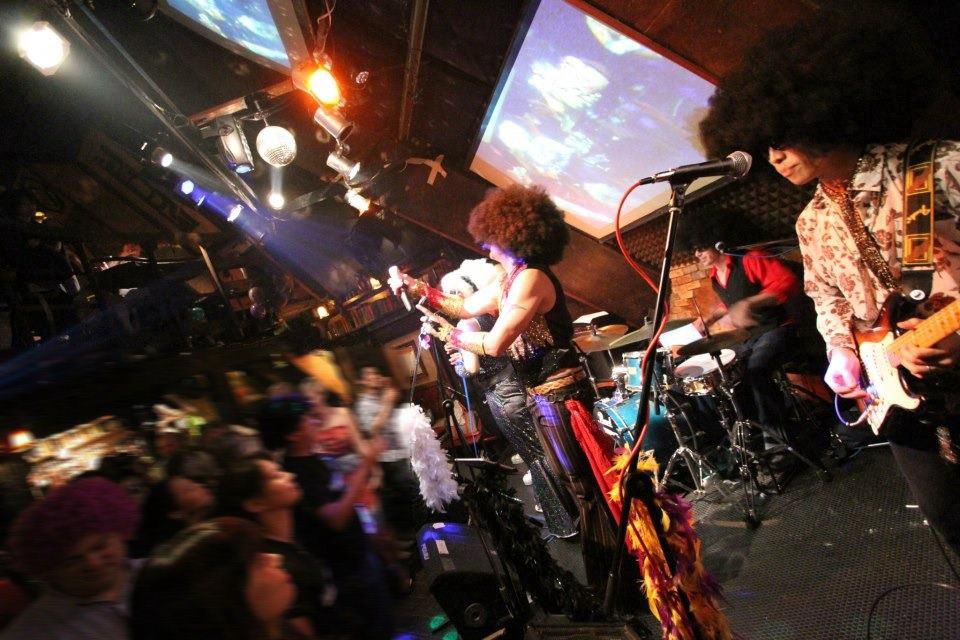 What the Dickens!
BEER, LIVE MUSIC, BEER, COMEDY, BEER AND BRITISH FOOD. ...AND BEER.
What the Dickens has prides itself on being a gathering place for the Tokyo expat crowd for well over 15 years. Situated on the top two floors of what looks like a normal building a 5 minute walk from Ebisu station, the inside looks very much like a rustic English pub. From the wooden tables, chairs floors and ceilings to the wall spaces being dominated by just about every bottle of spirit and ale imaginable, What The Dickens is clearly a space designed to lift you away from Tokyo and transport you to the streets of Birmingham, Manchester, Leeds or London.
Tokyo Photographic Art Museum
A Hidden Gem That's Worth A Visit
Located a short 5 minute walk from the lobby of The Westin Tokyo, the Tokyo Photographic Art Museum (TOP Museum for short) offers a chance for visitors to see photography's and Moving images past, present and future by those who push the medium to its limits.
Museum of YEBISU BEER
COMMEMORATING JAPAN'S LOVE OF BEER AT YEBISU BEER MUSEUM
Most newcomers to Japan are startled to find that the average Japanese drinks three times as much beer as they do Japanese wine, more commonly known as "sake". A quick check of the convenience store coolers will turn up no less than 10 brands in even the most sparsely stocked shop; a proper bottle shop's racks will have just as much variety as anything you'd find back home.
Ebisu Yokocho
A GREAT WAY TO SAMPLE JAPANESE BAR CULTURE IN A RETRO SETTING
The term "yokocho" loosely describes an alleyway or narrow space in a building that has many shops and restaraunts along it's length. Because of their very nature, they are not the eaiest places to find, but once you stumble upon one, each nook and crevasse will take you back in time.
Ramen AFURI
YOUR QUEST FOR THE PERFECT BOWL BEGINS WITH AFURI
Whether on a cold winter's night or a hot summer afternoon, nothing beats a nice steaming hot bowl of ramen! WhIn Tokyo, after you're done marveling at the sheer number of convience stores in the city (well over 1000 in the central part of town alone), you'll start to notice the number of shops serving up bowls of noodly goodness all over the place.
Yebisu Garden Place
A MEETING PLACE OF DIVERSE ATTRACTIONS
As the site of Yebisu Beer Brewery back in the 19th century, Yebisu Garden Place has since then been transformed into a small city of its own with department stores, museums, restaurants, and stores, surrounded by public space and sculptures from local and internationally-famed artists such as Rodin and Bourdelle.