WestinWORKOUT® Fitness Studio
4th Floor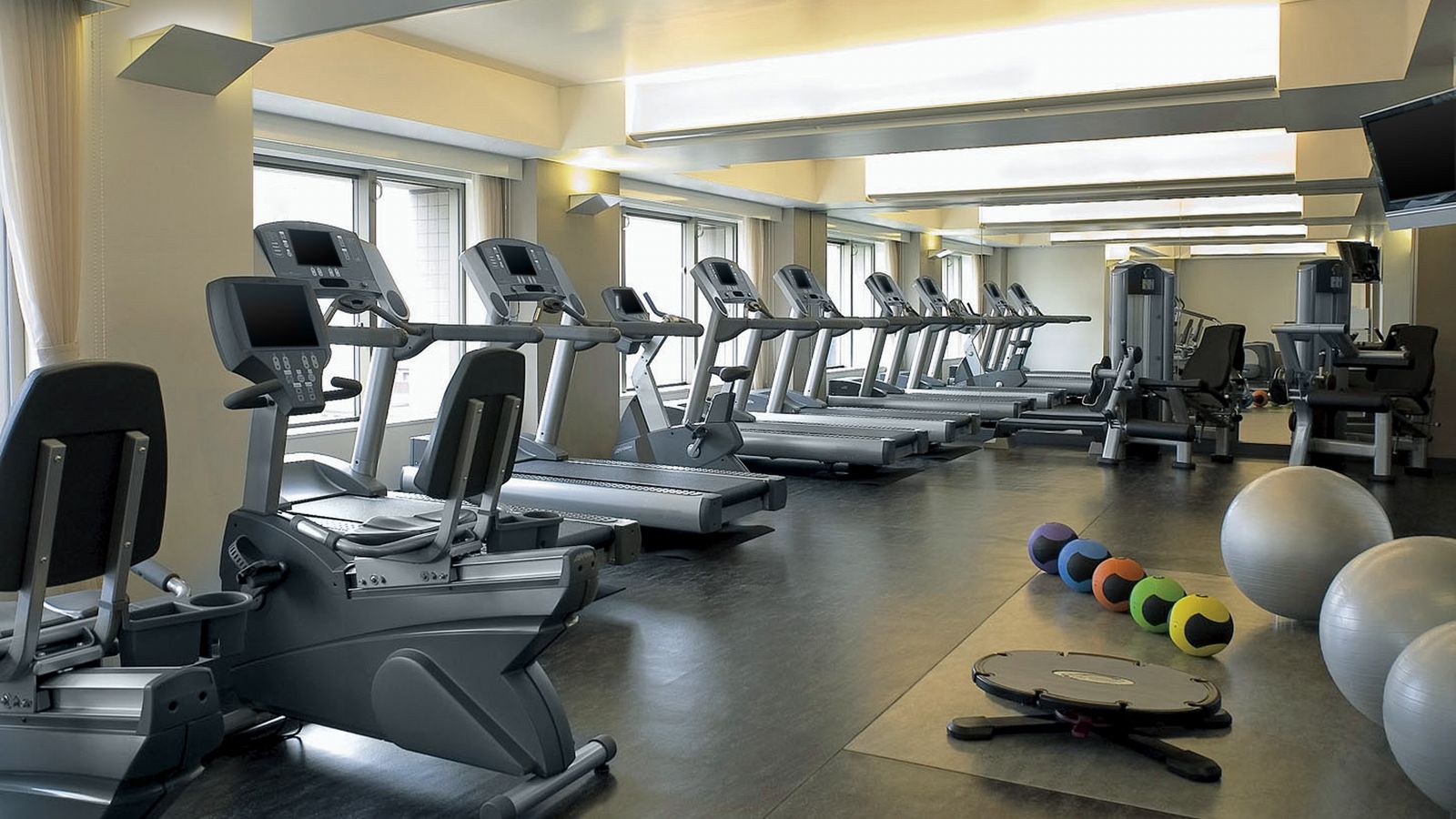 Spacious and well equipped, our WestinWORKOUT® Fitness Studio will entice you to exercise a little longer.
Our WestinWORKOUT® Fitness Studio offers state-of-the-art equipment in a clean, bright environment on the fourth floor, exclusive for our stay-guests and membership guests.
Choose from the LifeFitness® cardio and weight resistance machines, free weights, and core-strengthening equipment. Complimentary bottled water, towels, and headphones are available for use with the TVs.
Access with registered room keys for 24 hours. No locker rooms. Guests under 18 must be accompanied by an adult and not permitted to use the treadmills.
T-shirts, shorts and gym wear for rental are available for JPY1,050 (with tax and service charge) and gym shoes for JPY500 (guests are requested to wear socks).
WestinWORKOUT® Fitness Studio
Fitness Equipment: Life Fitness®
Equipment Type: Treadmills, Crosstrainers, Bicycles, Stairclimbers
Fitness Room: No
Free Weights: Yes
Personal Training: No
Ready, Set, RunWESTIN™
See the local sites up close at your own convenience. We'll provide customized running maps to help you explore the area, and greet you with bottled water and fresh towels upon your return.


Running Maps
Trade in the treadmill for a RunWESTIN self-guided jog or refreshing walk with our custom running maps. Designed by New Balance, pocket-sized maps feature 3-mile and 5-mile jogging/walking routes from our hotel so you can combine your workout routine with fresh air and local scenery.


Running Concierge
See the local sights up close while you exercise on a group run led by a RunWESTIN™ Hotel Running Concierge. Runners of all levels are welcome.
The trail follows the Meguro River alongside cherry blossom trees. The running trail is 5 kilometers long, while the walking trail is 3.2 kilometers. Runs start at 6:30am. Our spring session is from March 21 to June 20; the fall session is from September 21 to November 21.
Guests who wish to participate must register in advance. Please call by 5pm on the day before your preferred run time. A run may be canceled due to rain or other weather conditions. Each guest must sign a waiver before a run.


GRANCISE YEBISU GARDEN
The Westin Tokyo's stay guests can obtain one-time tickets to the exclusive membership fitness club in an adjoining building with 2,500 JPY.
Please contact our Front Desks or Concierge for more details.
(The usage fee changed from April, 2016)