Concierge Desk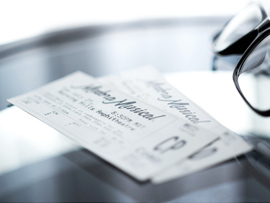 Our Concierge, staffed with friendly bilingual English and Japanese-speaking associates, is the guest's knowledgeable liaison, and is at your service to provide assistance and answer a multitude of requests. The professional staff is happy to arrange for dining, ticketing, and tour reservations or to make well-informed recommendations.
Always au courant, our evolving "Best Three" list consists of favorite areas to shop, dine, or sightsee in Tokyo. For shopping, we recommend the small boutiques around Omotesando Avenue as well as the Oriental Bazaar in Harajuku, the famed shopping district of Ginza, and Shinjuku's underground mall and large bookstores. For many of the best restaurants in Tokyo, new and old, we direct guests to the vibrant districts of Ginza, Ebisu, and Roppongi. Among Tokyo's premier sightseeing destinations, the charming Asakusa district, home to the city's oldest temple; the Tsukiji Fish Market—the largest in the world—and Meiji Jingu Shrine with its surrounding greenery are our top three not-to-be-missed recommendations.
Guests can travel lighter and worry less with the services of our convenient business support. Stop in to print or make copies. Left behind your computer or cell phone, or need to make international calls during your travels? The Concierge desk can help ensure that you don't miss a step while away.
We provide services for guests prior to their arrival, during their stay, and post-travel when needed, such as delivering lost and found materials to their proper homes. The Concierge desk is located on our first-floor lobby adjacent to the front desk. During late-night and early morning hours, both Service Express® and our Front Desk are ideal resources ready to share their wealth of information and tend to our guests' every need.
Concierge Desk
Hours of operation
8:00 AM - 8:00 PM